In an invited talk, Dr. Mustafa Jarrar presented the Arabic Ontology at the Arab League Educational, Cultural and Scientific Organization (AlESCO) for their "Experts Meeting on Arabic Ontologies and Semantic Networks" that was held in Tunis on 26 – 28 July, 2011.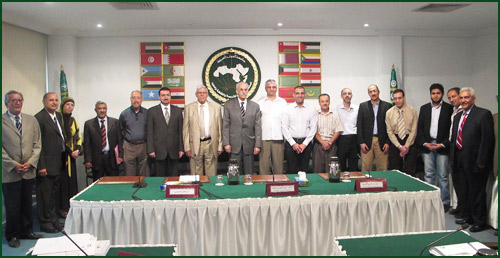 The meeting was attended by a number of high profile Arab experts from Tunis, Palestine, Egypt, Syria, Morocco, Canada, and the United States of America, in addition to international consultants from IBM – New York, Sakhr Software, and Luxor Technologies, Inc, Canada.
In the meeting, Dr. Jarrar presented his paper Building a Formal Arabic Ontology, which discussed the progress made in building the Arabic Ontology at Sina Institute.