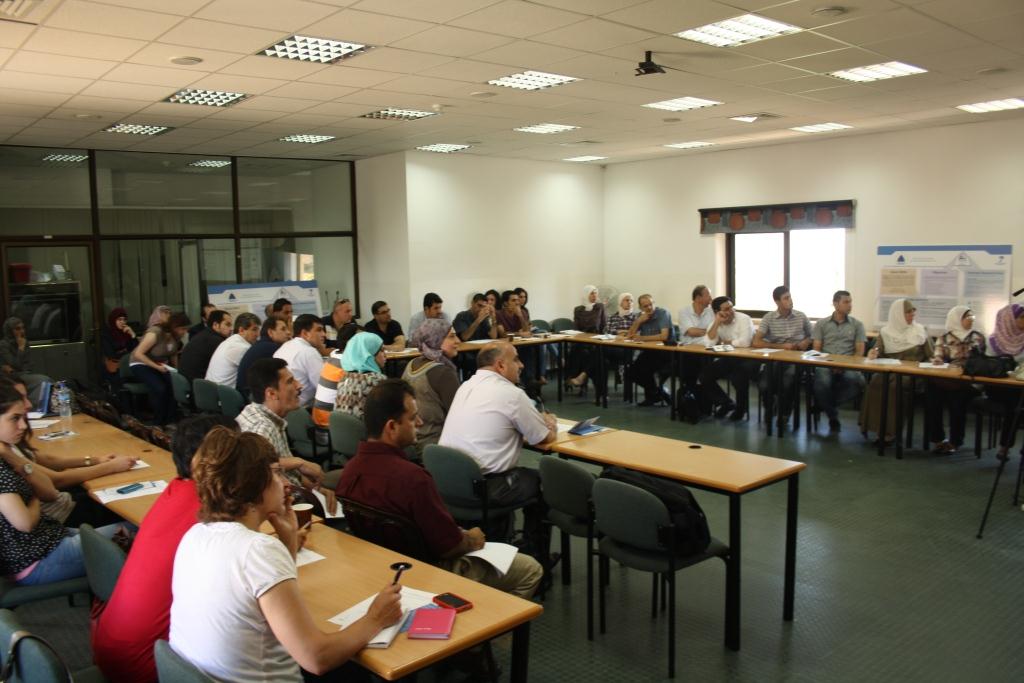 A workshop on proposal writing and international fundraising was organized by Sina Institute at Birzeit University. Many topics were introduced and discussed by local and international experts in the field, including how to write competitive proposals, especially FP7 proposals, the best practices and experiences in project management and proposal writing, in addition to funding programs such as TEMPUS and others.
The workshop started with an overview about EU projects at Sina Institute by Dr. Mustafa Jarrar, showing an actual and motivating example on how great ideas and successful proposals have actually led to successful projects here in Palestine.
A quick introduction on FP7 and its components was presented by Dr. Fahoum Shalabi, the FP7 national contact person in Palestine. He focused on the conditions of proposal writing, the evaluation process, and the budget assignment for different fields.
Prof. Paulo Bouquet from Trento University in Italy, gave an introduction on FP7 and the upcoming programs. He emphasized that a successful proposal is more than a great idea; it should also meet the scientific standards to compete. Afterwards, Mr. Ruben Riestra from Groupo Inmak, Spain, showed how to write a strong and competitive proposal that is capable of raising funds and that reflects a successful project, a project that has an impact and is able to survive.
Finally, several fund raising experiences were presented. Dr. Jamil Salem from the Institute of Law at Birzeit University presented some of the projects and researches that were successful in raising funds. Then a group from the Applied Research Institute- Jerusalem (ARIJ) presented their EU projects and the main international success standards.
1- Overview to FP7 and its Components Dr Fahoum Alshalabi
2- Inroduction to FP7 & Upcoming Programs Prof Paolo Bouquet
3-How to Design and Engineer a Competitive FP7 Proposals Ruben Riestra