English | عربي
Prof. Nizar Habash, a world-class scientist in the field of natural language processing, was recently appointed as an adjunct associate professor as Sina Institute for Knowledge Engineering and Arabic Technologies, at Birzeit University. Prof Habash will be involved research project and academic activities at Sina institute and the faculty of information technology.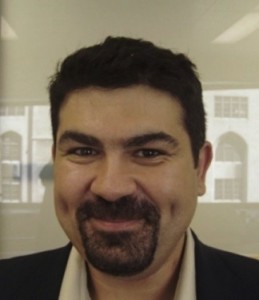 Prof. Habash received his PhD in 2003 from the Computer Science Department, University of Maryland College Park. He is currently a research scientist at the Center for Computational Learning Systems in Columbia University ​, in the USA​. His research includes work on machine translation, morphological analysis, generation and disambiguation, and computational modeling of Arabic and its dialects. Dr. Habash has over 100 publications (peer-reviewed conference papers, journals and book chapters). He also published a book entitled "Introduction to Arabic Natural Language Processing".
Prof. Habash stated that research on Arabic language processing specifically of dialectal Arabic requires teaming up with researchers from Arabic countries ​,​ added that, being affiliated with Birzeit University, will enable him to contribute to the Sina institute's ambitious research projects, help promoting Sina's achievements and language resources, as well as assist in several academic activities. ​
Dr Mustafa Jarrar, the director of Sina Institute, explained that Dr Habash will not only bring an outstanding research experience to the institute, but will also be a great added value to the faculty and its graduates -encouraging graduate students to communicate with him for possible theses proposals. Dr Jarrar added that Dr Nizar will be a member of the institute's current projects, specially the Curras project, which aims at building a corpus of the palestinian written dialect.